Log in to the online community
Hello,
I am looking for a fibreglass ladder, 6 step with the little platform at the top for holding your hammer, screwdrivers etc. I realise this is a very common ladder, but...
I would like it to be a twin step ladder, i.e you can go up both sides.
I have looked and looked but cannot find any in the UK, at least not in stock.
Does anyone know where I can buy one from, do you have a link?
This is the type I am looking for. Thanks all 😊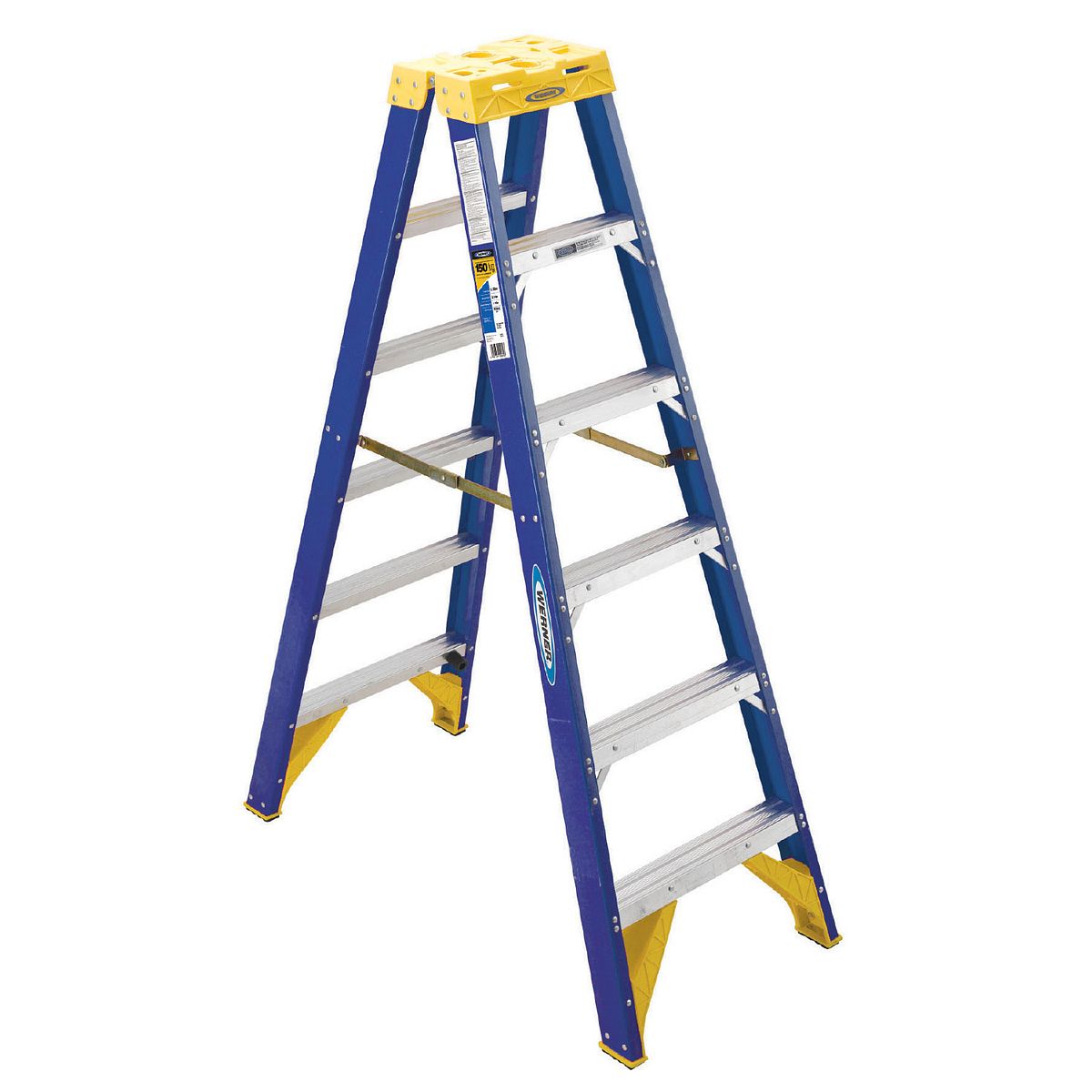 I think that is only available for export, so in the US , looks like Werner T6206 or very similar.
The EU certifications for such things do not seem to include ladders you can climb on both sides.
If you import one in the UK by buying from abroad, be aware of that lack of CE mark.
Not such an issue for private use, but could be at a place of work.